I've mentioned before, I think in wholes.  Some people thing parts-to-whole.  They can break down a lesson well for a child to understand.  I don't, I think in terms of a whole product.  I can't break things down well, which can make teaching my kids the grammar, or basics, of something rather difficult.  Like writing.  I hate teaching writing, because I never stop to think about what I write, I just… do.  That's how I've always written.  Unfortunately, that's not how my kids work.
This is a program that really, truly helps me with that.   Create Better Writers is a complete writing system (with an optional standards-based grammar program as well) that breaks down writing into its absolute simplest form, making it easier to teach for the instructor, and easier to learn for the student.   That's a win-win.
The
Create Better Writers
system has 5 parts:  
The Home School Writing Action Plan
 ($15.95 ebook/$19.95 soft cover)
gives you an overview of the system.  
How to Teach the Paragraph
($7.99 ebook) teaches the student one simple trick to writing a paragraph well.  
Writing Tricks Plus
and
The Complete Writing Program
($54.80 right now for the ebook, $59 for the soft cover) helps the student write better sentences and develop stronger, more interesting vocabulary, and
How to Teach the Five Paragraph Essay
 ($17.95 ebook, $19.95 soft cover) takes the One Simple Trick learned in
How to Teach the Paragraph,
and expands it into essay form.  
Writing Tricks Plus
and
The Complete Writing Program (Part II)
finishes the Create Better Writers program, with more practice with vocabulary and sentence building.  It's absolutely complete, and for the price it gets you all of the way through essay writing. Not too shabby!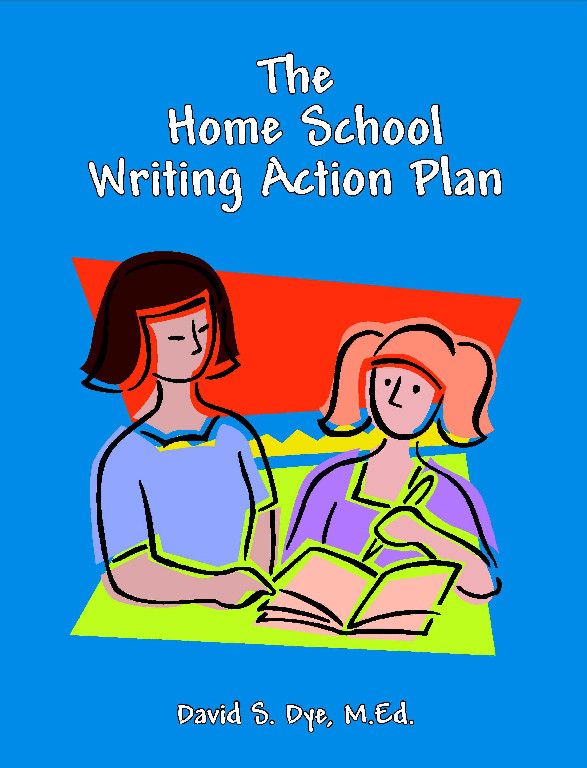 Really, this product did just what it promised.  I don't teach writing well, and I'm highly intimidated by it.  So, in turn, my kids are really bad writers.  There, I said it.  But, after just a few weeks of using Create Better Writers, I can noticeably see a difference.  The kids are able to organize their thoughts better and actually write them down.  Case in point:
Kaitlyn had to write a short report on stinging nettle for her AHG camp this week.  Now, normally, I would flip out.  Badly.  Her writing is so bad, and, right or wrong, I think most homeschool parents see that as a reflection on us, when our children are short in a skill like that.  So, normally she writes, I edit, she rewrites, I edit, she rewrites again… and there is major drama from both of us, mostly because she isn't understanding me, and I'm not understanding why she's not getting it and is writing so badly.  Thoughts aren't complete, paragraphs are shoddy, nothing actually gets said, although neither of us are quite sure why.  That was before though…
This week, Kaitlyn sat down and we made out her graphics.  She was able to write her report, no problem.  There were no tears, there was no drama, and she did it alone, and did it rather well.  She got her award, and life was good.  And she did it.  Huge for her.
I am extremely happy with Create Better Writers.  The no-frills, simple approach worked wonders for my kids.  After just a week or so of paragraph writing, they were able to move on, and are now capable of writing essays.  Our notebooking has really, truly taken off, and I'm excited to see how this works for the rest of the year!  They understand the basic fundamentals of writing, and I see them working hard on creating better products each time I give them an assignment.  I wouldn't hesitate to recommend Create Better Writers to anyone, and I'm so glad we found it.
Disclaimer:  As a member of the TOS Crew, I received this product, at no cost to me,in exchange for my honest review.  All opinions are mine.


If you enjoyed this post, get email updates (It's Free)