When I heard this week's Blog Cruise was going to be on Winter Nature Studies, I'll admit it. I was less than stoked. I hate winter. I hate cold. I like snow– for one day, on Christmas, and ONLY if I don't actually have to go out in it. It's pretty. Then I'm done. BUT… then I found this:
This could possibly be the COOLEST winter nature study experiment EVER. OK, maybe not, but it's pretty cool to me. I SO wish I had found it while I lived in the cold, cold north, because I don't think it would work down here, but I absolutely wanted to share it with you guys!! Check out this YouTube video!
This is crazy cool. My kids watched this, and both of them went, "LOOK!! It's reversible change!!" (Ok, let's ignore the fact that they learned that from Sid the Science Kid and just decide the fact that they recognized it is a good thing.)
You can get a more scientific explanation than my kids got at this article on How to Make Instant Snow from Boiling Water.   (My explanation went something like, "I don't know how it works, but it's pretty cool!!  Wish we had known about that when we lived in Wyoming!!"  Not so scientific…)
There are just OH, so many possibilities with this!  (And not all of them are nefarious  like doing this off of a balcony onto someone… I wonder how that would work… because it turns to snow, right?  It's not hot anymore, right?  hmmm…)  For example… colored snow???  How neat would that be????
So, for more ideas on reversible change, or other Winter activities you can do with your kids, check out my Pinterest Boards, particularly Science (there's a really cool Raincloud in a Jar pin on there),  and my Christmas/Advent board (I know there are ice candles there, and colored ice balls).
What awesome things do you do for Nature Study in the winter?
By the way, thank you to my friend Stacy for bringing this to my attention!  You rock!!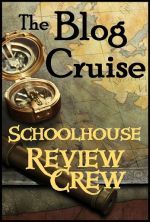 If you enjoyed this post, get email updates (It's Free)