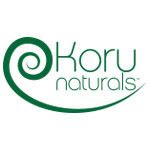 I love finding new, natural products to use.  I've never heard of emu oil before, so when I saw that we had a review coming up for
Koru Naturals
'
Emu Oil
and
Manuka Oil and Honey Shampoo and Conditioner
, I was intrigued, to say the least!
Koru Naturals is a New Zealand based company that offers natural cosmetic products worldwide, using .  Emu Oil is one of their products, and is said to moisturize and soothe skin and moisturize hair.  I used it primarily to help with Caeleigh's eczema.  Emu Oil is non-greasy, and a little goes a LONG way, so you can apply over and over again and it still lasts quite a long time.  You can also apply it to hair to help heal and moisturize.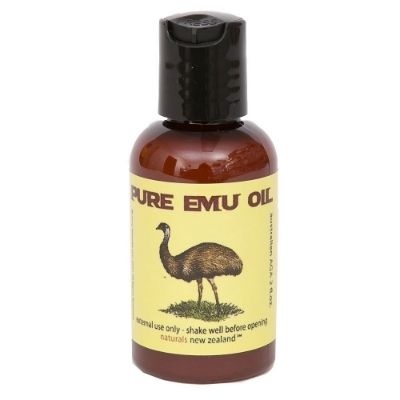 For Caeleigh's skin, she loved it.  She says that it helped quite a bit with her itchiness, which has been pretty bad in this cold, dry air and with the heat on.  It didn't really help with the redness, and we do reapply it routinely throughout the day, but relieving her itching alone was huge for her, so I was quite happy with that.  I was worried that it wouldn't be non-greasy, but it absorbed REALLY quickly.  Usually, when we moisturize Caeleigh, her hair ends up all stringy and oily from the oil on her face (her patches of eczema are right around her ears and the side of her face, and under her chin, so where the hair routinely hits).  With the emu oil, though, her hair didn't have a chance to get greasy, which was pretty cool.  And, she liked it.  She's rather picky about her moisturizers, and since I generally use things that smell pretty (usually with essential oils infused) to get her to wear them, and this one is just pure oil, that was REALLY good.  I was surprised at how open she was to using it, even bringing it to me and insisting that I put it on her.  That alone shows me how much it helped her itching.
I also used the Emu Oil on a small patch of chronic dry skin I've been having problems with on my hand.  It was perfect, because it did absorb quickly and completely, so I could type or write or be on my tablet without worrying about getting oil everywhere (important when you're a blogger, or college student, or homeschooler… or all 3!).  And it did help my itching, which can get pretty severe.  It should be noted, though, that the emu oil is only recommended to be used on non-broken skin.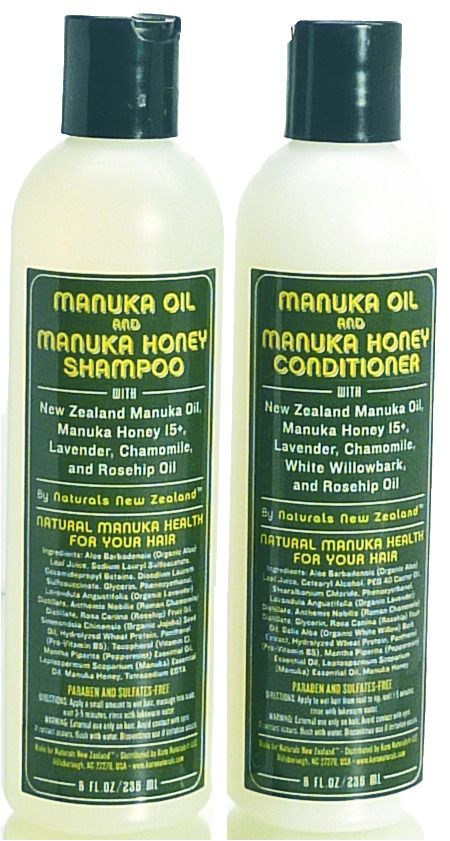 The
Manuka Oil and Honey Shampoo and Conditioner
…. oh my heart.  ((swoon))  This stuff smelled DIVINE.  The
Shampoo and Conditioner
contains Manuka Oil, Manuka Honey, Lavender, Chamomile, Peppermint, and Rosehip Oil.  Manuka Oil and Honey were the two ingredients I haven't heard of, and it turns out they're purifying and antiseptic, and work on shine and revitalization of hair.  It was SUCH a treat to use this!!  My hair is really damaged and dry, and after just one use, it was definitely softer and had more shine to it.  I used for a couple of weeks, until Kaitlyn (13) stole it and used the rest of it.  Her hair is curly and tends to frizz, and it was much more tame and healthy with her use of it.  Overall, this is stuff I'll definitely be buying again.  And making sure that Kaitlyn has her own bottle.  
The Emu Oil will run you $9.85 for a 2 ounce bottle, $18.20 for a 4 ounce bottle, or $32.40 for an 8 ounce bottle.  (You can also buy from Koru Naturals if you're outside of the US, check the site for prices in your denomination.)  The Manuka Oil and Honey Shampoo runs for $5.75 for an 8 ounce bottle, and the Conditioner is also $5.75 for an 8 ounce bottle.  The set together is $14.95.
We look forward to getting more supplies from Koru Naturals.  The Crew has reviewed a lot of their products, including lip balm, restoring balm, and lanolin cream, so make sure you click the banner below to check them all out!